Kalank Teaser Launch! All you need to know!
Kalank poster
Ye kalank nai ishq hai..!
The KJo movie is all set to drop by this year and leave the audience jaw dropped. With multiple super stars under the same name, the movie seems to make it big at the box office. The movie stars Madhuri Dixit, Sanjay Dutt, Aditya Roy Kapur, Sonakshi Sinha, Alia Bhatt and Varun Dhawan, a lot of actors but well connected in the story.
The role of Bahar Begum, played by the dancing queen of Bollywood, Madhuri Dixit, was first offered to the late actress Sri Devi. Post her sudden death the role was offered to Madhuri Dixit Nene. The film also marks the reunion of Sanjay Dutt and Madhuri Dixit after a long gap of 21 years.
At the teaser launch, the actors were seen well coordinated with each other. Varun and Alia looked ravishing in white attire, while Aditya Roy Kapur and Sonakshi turned heads with red. Madhuri Dixit and Sanjay Dutt looked killer in black saree and bandhgala.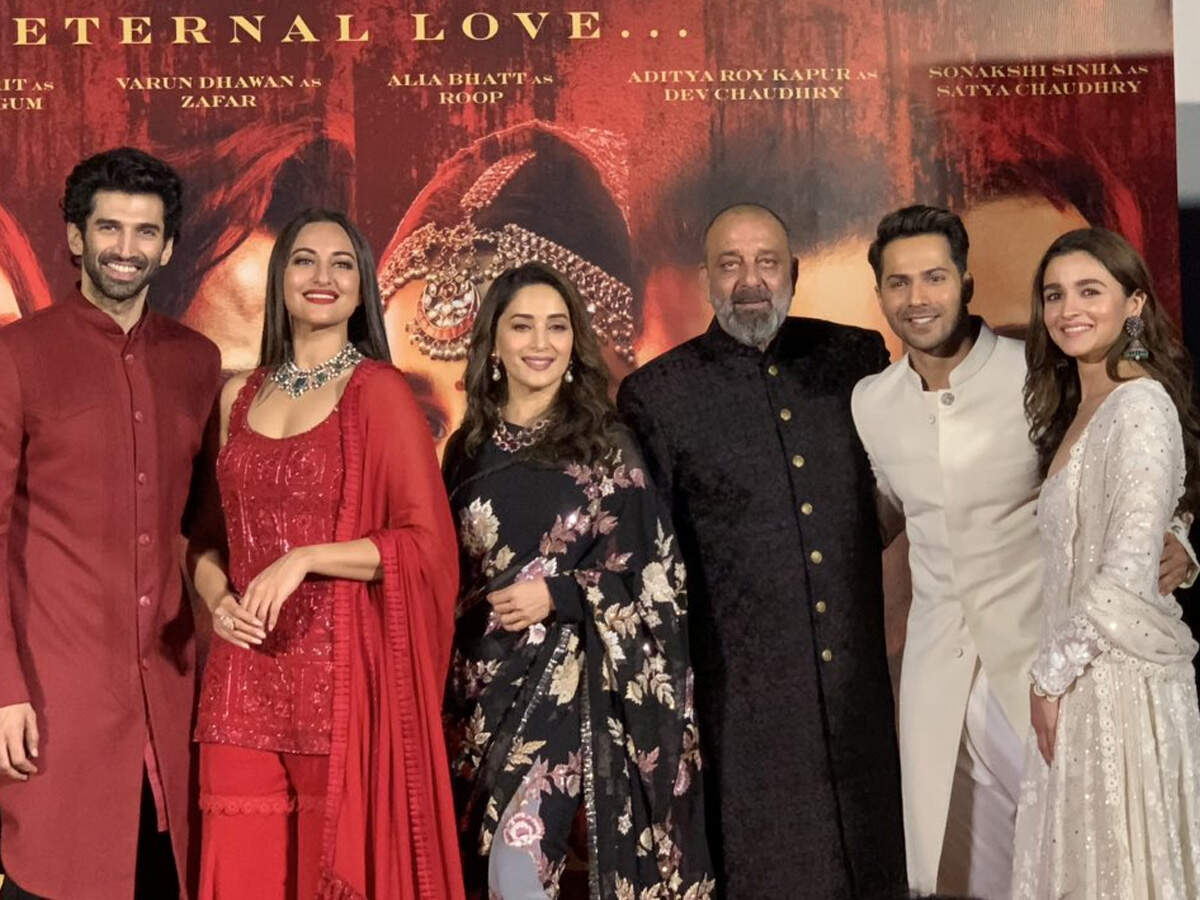 The period drama Kalank is set in the 1940s and the two-minute trailer makes the audience more than curious for the flick. The trailer looks promising and is set to bring a major shift in KJo's movie bucket. Kalank is set to hit the theaters on 19th April this year. The wait seems tough!
Watch the trailer here.
If you enjoyed this post, I'd be very grateful if you'd help it spread by emailing it to a friend or sharing it on Twitter or Facebook. Do not forget to like on Facebook and follow us on Instagram. Send your entries too…
Thank you! Signing off
-Team Social Mela