In a poll conducted by UK-based weekly newspaper Eastern Eye, Nia Sharma stands second in the list as the Sexist Asian Women. The actress has improved her rank in the poll, as last year she was placed at the third position.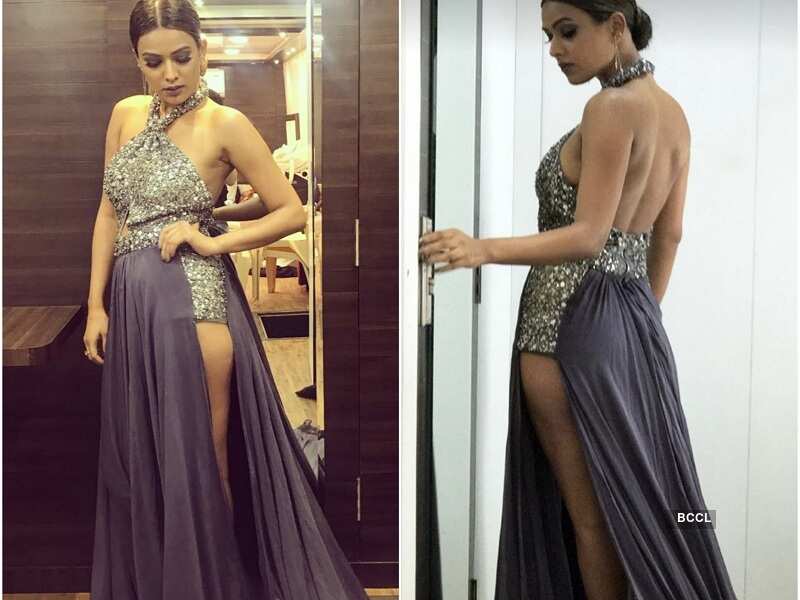 Wait.. what??? Nooooooo🤦‍♀️🤗🤗☺️☺️😀😀 Noooooo#maniacs you guys are sickkkkk!!!!❣️ https://t.co/xR7KS3cLXB

— NIA SHARMA (@Theniasharma) December 6, 2017
The first position is bagged by Priyanka Chopra, third by Deepika Padukone followed by Alia Bhatt and Mahira Khan.
No.1 spot shall always belong to @priyankachopra .. for she leads .. she defines power and she's PC❣️irreplaceable.. insurmountable… badass.. https://t.co/TSk8zr3noa

— NIA SHARMA (@Theniasharma) December 6, 2017
Nia Sharma, who last appeared in stunt-based reality show Khatron Ke Khiladi recently, shot to fame as Roshni in Jamai Raja. She also did a bold web series Twisted recently. The actress has started her career with Kaali- Ek Agnipariksha.
Ok! *tears of joyyyyy*I'm going to flaunt this tweet coz this is much bigger an achievement than being in the list🙏
*jumping* *dancing* @asjadnazir tyyy
To the woman who makes dreams look achievable 🎉🥂#bossbabe https://t.co/U9T7NlG1YM

— NIA SHARMA (@Theniasharma) December 7, 2017
Heartiest congratulations to all of them!
Also read: Christmas Carols Beyond Jingle Bells
If you enjoyed this post, I'd be very grateful if you'd help it spread by emailing it to a friend or sharing it on Twitter or Facebook. Do not forget to like on Facebook and follow us on Instagram.
Thank you! Signing off
-Team Social Mela